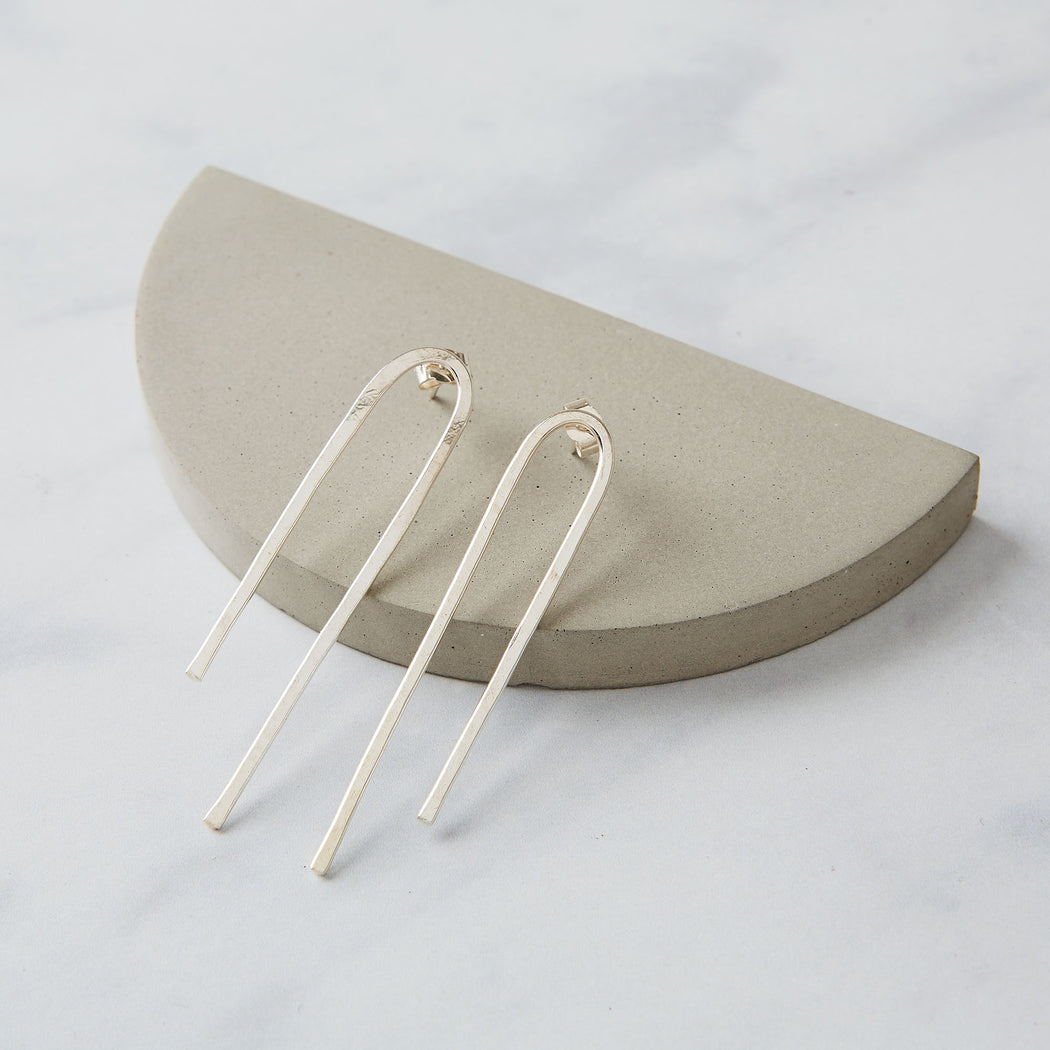 Description
These silver hoop earrings are handmade from Ecosilver (recycled silver). These are long silver earrings with an eye catching horseshoe shape designed to flatter the profile of the face. They are a beautiful example of affordable ethical jewellery.    
Dimensions 
For pierced ears
5cm length and 1cm width with diameter with sterling silver butterfly backs.  
Delivery details
This product is shipped from the United Kingdom. 
Postage and delivery options: 

UK shipping
Standard (3 - 7 days): £4.95
Tracked (2 - 5 days): £6.50  
Express (48 hours): £8.50
Europe 
Tracked & signed (4 - 7 days): £15  
Courier (2 - 5 days): £20
US, Canada, Australia & rest of the world (we do NOT ship to South Africa) 
Tracked & signed (7 - 10 days): £28   
DHL express (2 - 6 days): £34
The cost of shipping is for your entire shopping basket and not each individual item. 
Founder's story
Angela Benjamin designs modern, architectural jewellery.  She loves photography and travel and her designs are inspired by the things she likes to snap: nature, architecture and discarded 'stuff'.  She reinvents old or scrap silver pieces to create new work. 
She says: "After completing a foundation diploma in Art & Design eight years ago, and doing a few adult education classes, my love of jewellery making was sparked. I began by making pieces for myself and quickly realised that I couldn't wear everything I was making, so I started selling at local craft markets.