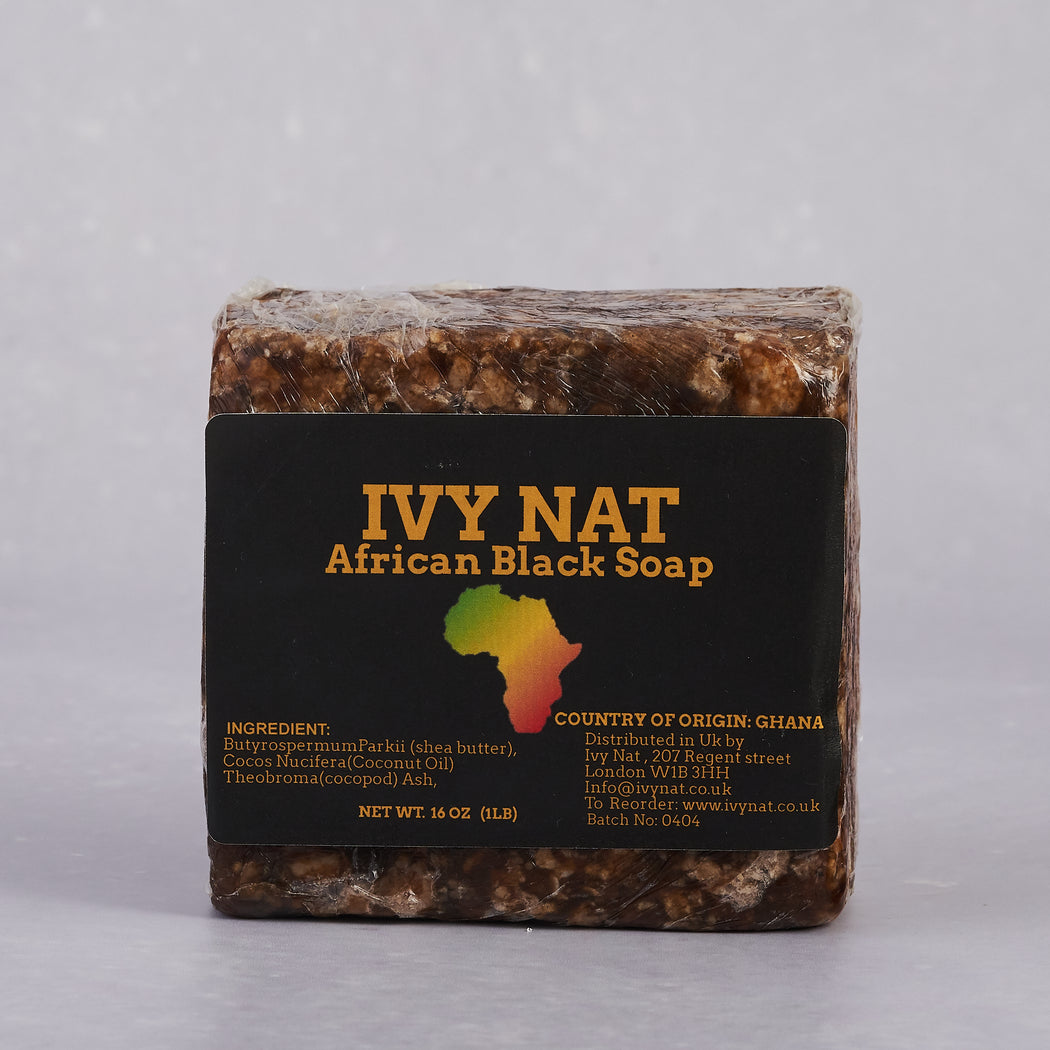 Description
Ivy Nat African Black Soap is a vitamin-rich cleanser with gentle exfoliating properties. It is produced using traditional methods and natural ingredients. It can also be used as a shampoo to help cleanse the hair without stripping away any natural oils. 
Product size: 100g
Full ingredients
Butyrospermum Parkii(shea butter), cocosnucifera (coconut oil), theobroma (cocopod)ash
Delivery details
This product is shipped from the United Kingdom. 
Postage and delivery options: 

UK shipping
Standard (3 - 7 days): £4.95
Tracked (2 - 5 days): £6.50  
Express (48 hours): £8.50
Europe 
Tracked & signed (4 - 7 days): £15  
Courier (2 - 5 days): £20
US, Canada, Australia & rest of the world (we do NOT ship to South Africa) 
Tracked & signed (7 - 10 days): £28   
DHL express (2 - 6 days): £34
The cost of shipping is for your entire shopping basket and not each individual item 
Founder's story 
Ogechi Enemuo, the founder of Ivy Nat is passionate about creating effective natural chemical free products with highly concentrated, active ingredients. Through her products, she is committed to sharing her knowledge on how to simplify our hair and skin care regimes.